Common Risks in Teen Treatment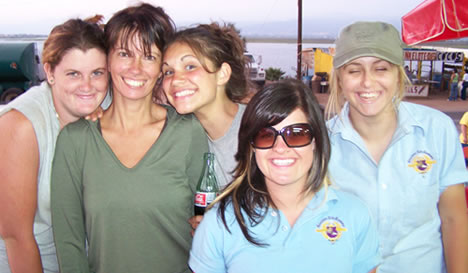 By Craig Rogers
C.A.R.E. is a consortium of licensed residential treatment centers that specialize in teen treatment and the common risks. We provide comprehensive assessments for troubled teens, which include psychological, psychiatric, medical and social factors to best match each student with an appropriate level of care and treatment. Our on-site licensed, qualified and compassionate staff are trained specifically in adolescent development and co-occurring mental health issues. Consistent family involvement is key to helping teens succeed transformation and restore relationships.
It is the ultimate parental nightmare when your well-behaved child is suddenly transformed into an out-of-control, defiant teenager. Many parents blames themselves, while their kids crash through their own adolescent nightmare. It is a time of anguish for any parent when they realize that their child needs much more help than they can give them at home. Making the decision to find outside help can be tough, and many parents fall into traps and take risks when they finally seek help for their kids. Parents should take a proactive approach in researching the options that they are considering for the treatment of their teen.
Do the Research and Take Time to Investigate
Be cautious; many parents look to the internet for answers. While the internet is full of useful information for troubled teens, not all schools and programs are who they say they are. It is imperative that parents do the research and take time to investigate what will be best for their individual child's needs. At C.A.R.E., we provide free consultants to help with the research of the schools and programs we offer, as well as, helping educate parents about their options.
C.A.R.E. schools and programs provide accredited academics. It is our belief that regardless of academic ability, every child is capable of success. We provide clinical expertise with credentialed therapists, as well as, enrichment programs such as animal assisted and equine psychotherapy, art therapy, drama, fine arts, music, horticulture, sports or whatever your child may be passionate about. Our desire is to motivate teens in a positive direction and encourage them to want to be their best and build their self-confidence. It is time to bring the family back together.