Articles
Difficult Troubled Teens | C.A.R.E.
Everyone needs to belong — to feel connected with others and be with others who share attitudes, interests, and circumstances that resemble their own. People choose friends who accept and like them and see them in a favorable light. Let C.A.R.E. help you through this difficult time.
Troubled teens want to be with people their own age — their peers. During the teen years, troubled teens spend more time with their peers and without parental supervision. With peers, teens can be both connected and independent, as they break away from their parents' images of them and develop identities of their own.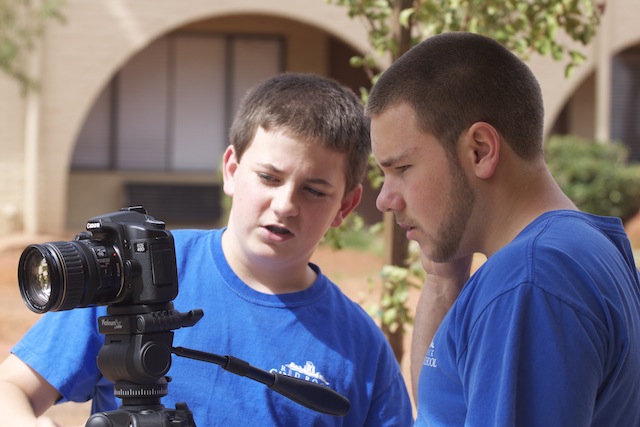 Difficult teens, problem teens, troubled teens, rebellious teens are all descriptions of what many parents are going through.
It stems back to "children need to have their self-esteem built up to make good decisions." Today most families are either single parent or both parents are working full time. This is not the fault of the teen, nor is it the fault of the parents. It is today's world and we must try to find the middle.
The influence of peers — whether positive or negative — is of critical importance in your teen's life. Whether you like it or not, the opinions of your child's peers often carry more weight than yours.

Positive Peer Pressure
The ability to develop healthy friendships and peer relationships depends on a teen's self-identity, self-esteem, and self-reliance.
Negative Peer Pressure
The need for acceptance, approval, and belonging is vital during the teen years. Teens who feel isolated or rejected by their peers —or in their family — are more likely to engage in risky behaviors in order to fit in with a group. In such situations, peer pressure can impair good judgment and fuel risk-taking behavior, drawing a teen away from the family and positive influences and luring into dangerous activities.
A powerful negative peer influence can motivate a teen to make choices and engage in behavior that his or her values might otherwise reject. Some teens will risk being grounded, losing their parents' trust, or even facing jail time, just to try and fit in or feel like they have a group of friends they can identify with and who accept them. Sometimes, teens will change the way they dress, their friends, give up their values or create new ones, depending on the people they hang around with.
Once influenced, teens may continue the slide into problems with the law, substance abuse, school problems, authority defiance, gang problems, etc.
While hormones, the struggle for independence, peer pressure, and an emerging identity wreak havoc in the soul of the adolescent, issues of how much autonomy to grant, how much "attitude" to take, what kind of discipline is effective, which issues are worth fighting about, and how to talk to offspring-turned-alien challenge parental creativity, patience, and courage.
Teenagers who report that their parents take a genuine interest in their activities are more likely to avoid trouble. Teens whose parents know who their friends are and what they do in their free time are less likely to get into trouble than their peers. In the context of a warm, kind relationship, parental monitoring of teen activities comes across as caring rather than intrusive. Teenagers whose parents monitor them are more likely to avoid activities like lying, cheating, stealing, and using alcohol and illegal drugs. Parental monitoring of adolescent behavior inhibits not only the opportunity for delinquent activity, but negative peer pressure to be involved in such activity as well. C.A.R.E. has many options for you and your struggling teen.