Helping Troubled Teens Learn that Values and Goals Go Hand in Hand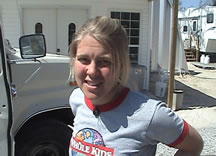 I announced we were going to set goals for each of our children based on a family value system and the groans and moans started immediately. I loved setting being ambitious! It was how I was able to accomplish so much in my life. I didn't understand why my children, who always wanted something didn't see those things as important. Ultimately, they had no problem knowing what they wanted, they just didn't want to do the work to get there. My oldest daughter was particularly put off by the idea, but she was the one I wanted to help the most. She had become distant from the family and found new friends. She didn't know it, but she did have a set of ideals, they just weren't ones I approved of. I needed my children to understand that their value system is the vehicle that will take them to their goals—the two go hand in hand.
C.A.R.E., the Center for Adolescent Recovery & Education, presents four very unique residential treatment centers for troubled young adults that need a clear vision of how their value system affects the outcome of their life. The C.A.R.E. consortium of therapeutic residential centers for struggling adolescents is for both boys and girls.
Learning To Listen
Most people assume that values are inherently good, but in reality they are subjective to each individual. I may value money and will do anything to get it. Some people value their drugs and they are a necessity to them each day. Values are the foundation of who you are. They are your "idols" you worship and they drive your actions. If your family is struggling to create ways to help your adolescent develop ideals and to reach milestones, please contact C.A.R.E. immediately and speak to a professional. We are experts in teaching your son or daughter how to develop a life plan.