Strategies for Talking to Troubled Teens About Drug Use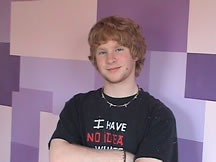 By Curtis Reed
C.A.R.E. is a unit of licensed residential treatment centers that is proud to offer an array of critical services to troubled teens who are in need of treatment for drug use. We provide a comprehensive spectrum of truly individualized drug and alcohol addiction treatment programs, including those with co-occurring disorders. We unite effective addiction medicine and therapeutic strategies. Our programs are designed to provide patients and families with real treatment solutions. Parents, if your child needs the help of these critical services, please call 866-492-9215.

Teenagers who experiment with drugs put their health and safety at risk. You can help prevent adolescent substance abuse by building strategies for talking to troubled teens about drug use. Talking to your teenager about the consequences of using drugs and the importance of making healthy choices is one of the most important strategies. It can be hard to talk to your teen about drug abuse, so, start by choosing a comfortable time and place where you are unlikely to be interrupted. If you are anxious, share your feelings with your teen. Do not be afraid that talking about drug use will put ideas in your teen's head. Conversations about drugs will not entice your child to try drugs. Instead, talking about drug use lets your teen know your views and understand what you expect of him or her. A strong bond between you and your teen might help prevent him or her from abusing drugs.

Strategies to Prevent Drug Use in Troubled Teens
Pay attention to your teen's activities or whereabouts
Establish rules about drug use and consequences
Know who your teen's friends are
Keep an eye on prescription drugs
Provide support
Offer praise and encouragement
Set a good example and do not use drugs yourself

Remember, it's never too soon to start talking to your teen about drug abuse. The conversations you have today can help your teen make healthy choices in the future. If you think your teen is involved in significant drug use, you are not alone; recovery is possible, and there is help. C.A.R.E. provides a warm and supportive therapeutic environment where troubled teens can find hope, help and healing. Please call the Admissions Specialist at 866-492-9215, today.