Suicide Treatment for Troubled Teens in Utah | C.A.R.E.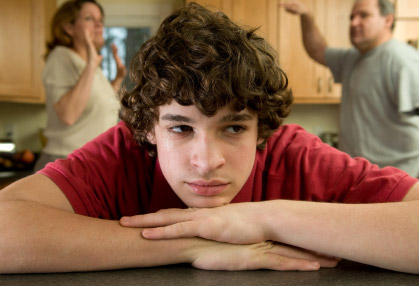 C.A.R.E. is an array of licensed residential treatment centers providing troubled teens living in Utah treatment options for suicide behaviors. It is our mission to provide quality behavioral modification and psychiatric treatment to troubled teens and their families in a manner consistent with the highest ethical levels of care. We offer a refuge for boys and girls who are experiencing trauma related behaviors within the category of self injury and suicide attempt. Our treatment planning assists students with developing healthy alternatives to tolerating emotional distress.
Every year troubled teens attempt suicide. In fact, for every completed suicide, it is estimated that there are about 25 suicide attempts. Nearly every troubled teenager has suicidal thoughts at some point. And teens who take that farther, in an attempt to actually kill themselves, are also crying out for help. Even though they might feel like they want to die, at the same time many of them are happy when they realize that there are people who want to help them overcome their issues.
Risk factors for attempted suicide
There are some risk factors that go along with attempting suicide. And, it is important to note that there are some factors that can make suicide seem a more desirable option for some teens. Here are some of the risk factors for attempted teen suicide:
Family history of suicide
Family history of mental disorders
Substance abuse
Depression
Abuse and violence
Sexual abuse
Mental, emotional or physical disorders
Sometimes the best method of treatment for teens can be a residential treatment center. Residential treatment centers and therapeutic boarding schools provide on site licensed therapists and staff who are trained in treating suicidal teenagers, key education programs, mental health support, medications, life skills, traditional therapy and non traditional therapies, such as, animal and equine assisted therapy and follow up programs.
For parents of troubled teens living in Utah who are desperate for therapeutic intervention, we can help. C.A.R.E. is an excellent choice to help your child get through the difficult times, safe and secure and restore joy back to your family.