The Pros and Cons of Therapeutic Boarding Schools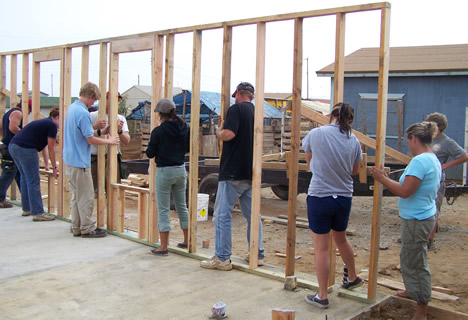 C.A.R.E. is an assortment of therapeutic boarding schools and programs for troubled teens who, because of social or emotional difficulties, have been unable to make acceptable corrections in their home, their school, or their social relationships. The C.A.R.E. boarding schools and programs provide a therapeutic setting for teens who are experiencing emotional disorders and learning challenges that affect the quality of their lives. By mixing our various therapies, both traditional and nontraditional, together, we provide an extraordinary opportunity for personal growth and the improvement of meaningful relationships.
For families in crisis, it is a serious moment for any parent when they realize that their child needs much more help than they can give them at home and at school. Making the decision to find the help of a therapeutic boarding school can be tough, but sometimes it is the only way to get help for troubled teens. As with any type of treatment, there are pros and cons of therapeutic boarding schools.
Therapeutic Boarding Schools Offer Highly Structured Environments
Therapeutic boarding schools are residential treatment programs designed to help troubled teenagers with a variety of mood disorders, substance abuse issues, emotional, behavioral, and psychological issues. Residents of these schools cannot get the consistent treatment they need in a local school and at home. Therapeutic boarding schools offer a highly structured environment where troubled boys and girls receive the treatment they need 24/7. These schools offer a wide variety of therapeutic treatment, such as family therapy based intervention, nutrition and physical fitness, work related experiential therapy, substance abuse/addiction therapy, equine therapy, animal assisted psychotherapy and psychiatric services. Most schools also work with their students to get the academics back on track, repair credit and college preparation, as well.
There are a few downsides to therapeutic boarding schools. Unfortunately for parents, the benefits of your child attending a program away from home greatly outweigh the alternative. Distance takes your teen out of their comfort zone, and in an environment where they rely on their staff and their family. In order for teens with self-defeating issues to return home healthy, it would typically require them being out of their home state for at least a year but a longer stay is often necessary to achieve the desired results. Because therapeutic boarding schools provide therapeutic services as well as academic instruction and 24 hour care, they tend to be fairly expensive.
At C.A.R.E., we offer a variety of schools and programs to fit each child's needs. We can help you find a program that works for you.