Choosing the Right Care for Your Teen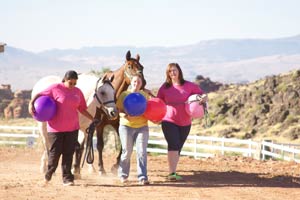 C.A.R.E. is a combination of residential treatment programs that help families in choosing the right care for their teen. We provide an informative approach to issues relating to troubled teenagers. Our unique programs offer many circumstances for successful behavioral treatment, which includes year round schooling with grade repair, credit repair and college preparation.
There is a wide and diverse range of solutions for the care of troubled teens. Some possibilities are better than others depending on the teen's behavioral issue or disorder and the severity of it. For issues that may have long lasting or permanent consequences, parents need to take action to get help in choosing the right care, immediately.
Short term solutions, like summer camps, provide opportunities for boys and girls who are having a difficult time making the right decisions and they are meant to help teens clear their minds and rethinking priorities. Short term camps are designed to empower kids to feel good about who they are. However, if your teen is at risk of or experiencing difficult behavioral and emotional issues, a long term approach would be a better option.
Choosing the Right Care is Critical
Long term care is needed for the safety and well being of a teen who is dealing with behavioral issues. Residential treatment centers, therapeutic boarding schools, substance abuse treatment centers and Christian boarding schools provide long term guidance and therapy. Each school has their individual strengths to match each child's needs. Choosing the right care is a critical part of the healing process.
C.A.R.E. offers an educational consultant who can help you select the right place for your child. Kids who end up in a lot of trouble clearly lack the ability to make healthy decisions for themselves. They need to learn how to set goals, resist peer pressure and solve problems. Therapeutic options offer a wide variety of comprehensive and experiential programs for troubled teens who have serious issues. Plus, a focus on special interests and education. Because schools and students needs are so different it is imperative to do the research and talk to an educational consultant.