Preventing the Worst: 6 Risk Factors for Teen Suicide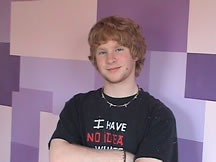 Jake had a feeling he needed to check on his brother, but he didn't know why. It was one of the strongest feelings he had ever experienced. Driven by an unseen urgency, he rushed to his parent's home where Brian was living and started calling his name. He searched through the house and ran down to the basement as a last resort. What he witnessed has been an image he's wanted to forget ever since. Brian was hanging from a rope and his face had started turning blue. He appeared to have attempted to take his life only minutes before Jake arrived. Jake rushed to him with lightning speed and held him to save his life. Everyone knew Brian had bouts of depression and he sometimes felt like the "black sheep" of the family, but no one had any idea the situation had escalated to this. Brian attempted to take his life and was only saved because of someone else. He would have been another statistic had Jake not saved him.
C.A.R.E., the Center for Adolescent Recovery & Education, presents four very unique residential treatment centers for troubled teens. The C.A.R.E. consortium of therapeutic residential centers for struggling teens is for both boys and girls.
There Are 6 Signs Every Parent Needs To Know
Education and knowledge are the most powerful tools parents can have. There are six indicators to especially be aware to take notice of. Do any of these fit your teen?
1) Previous Suicide Attempt
2) History of Prior or Ongoing Psychiatric Disorder
3) Sexual or Physical Abuse
4) History or Exposure to Violent Behavior
5) Family History of Suicidal Behavior
6) Biological Factors.
These are the major signs to recognize and understanding them may save your child's life. Suicide is the most devastating news a parent can hear. If you have even the slightest inclination your son or daughter may be contemplating serious action, please contact C.A.R.E. immediately and speak to a professional. We are experts in helping parents prevent these issues.