Suicide Treatment for Troubled Teens | C.A.R.E.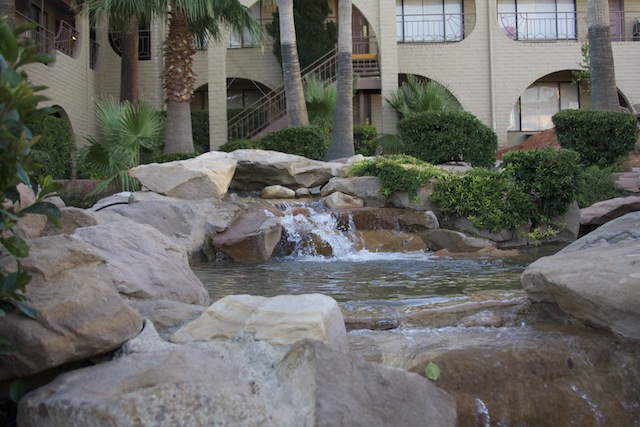 C.A.R.E. is an assortment of licensed residential treatment centers providing troubled teens who are experiencing suicide issues a variety of treatment options. It is our mission to provide quality behavioral modification and psychiatric treatment to troubled teens and their families in a manner consistent with the highest ethical levels of care. We offer a refuge for boys and girls who are experiencing trauma related behaviors within the category of self injury and suicide attempt. Our treatment planning assists students with developing healthy alternatives to tolerating emotional distress.
Adolescence is a difficult time, with the many physical, emotional, social and psychological changes that come with this stage of life; ups and downs are a regular part of it. However, sometimes "down" times last longer than usual. Researchers believe that teen depression strikes about one out of eight teenagers. These depression issues can be a very real problem because if not treated, it can lead to self-destructive behaviors including risk taking, cutting, substance abuse and even suicide.
Treatment for Teen Depression
For parents, the symptoms of losing interest, lack of energy, feeling tired, depression/anxiety, anger/irritability, sadness, changes in sleep pattern, physical aches/pains and low self-esteem can be experienced by nearly everyone at some point in life, but, it is important to be able to tell when your child is experiencing self-injurious behaviors or just the normal ups and downs of life.
The best method of treatment for families of teenagers in crisis is a residential treatment facility.
Residential treatment centers use proven interventions such as evidence-based psychotherapy, drug and alcohol counseling, parent support and education, and social-skills training which can strengthen families and help facilitate live-saving changes. These therapeutic programs operate with the goal of returning the child to his or her family and community with the least amount of stress and disruption possible and armed with the tools of success.
For parents of troubled teens who are desperate for therapeutic intervention, we can help. C.A.R.E. is an excellent choice to help your child get through the difficult times, safe and secure and restore joy back to your family.
C.A.R.E. offers Treatment for Suicide Issues to Troubled Teens living in the following States
Alabama (AL), Arkansas (AR), Alaska (AK), Arizona (AZ), California CA), Colorado (CO), Delaware (DE), District of Columbia (DC), Florida (FL), Georgia (GA), Hawaii (HI), Idaho (ID), Illinois (IL), Indiana (IN), Iowa (IA), Kansas (KS), Kentucky (KY), Louisiana (LA), Maine (ME), Maryland (MD), Massachusetts (MA), Michigan (MI), Minnesota (MN), Mississippi (MS), Missouri (MO), Montana (MT), Nebraska (NE), Nevada (NA), New Hampshire (NH), New Jersey (NJ), New Mexico (NM), New York (NY), North Carolina (NC), Ohio (OH), Oklahoma (OK), Oregon (OR), Pennsylvania (PA), Rhode Island (RI), South Carolina (SC), South Dakota (SD), Tennessee (TN), Texas (TX), Utah (UT), Vermont (VT), Virginia (VA), Washington (WA), West Virginia (WV), Wisconsin (WI), Wyoming (WY), Canada, Mexico, Cayman Islands